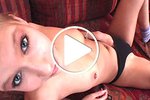 Neele relaxes onto the couch! While doing this she becomes horny and starts to stroke herself...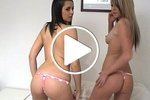 Take off your bra! So we can begin to play with each other...XXX for me and you...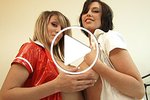 Two horny nurses are rubbing their BOOBS mutually...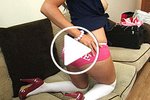 She gets off her School-uniform slightly and with relish. What we see is beyond all description! A wonderful body...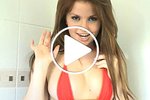 Ruby gets horny while taking a shower. She rubs her nipples with relish...